Best Painters in Jamshedpur
Cloud Mistri values exceptional customer service and the integrity of our work. This means that we will not be satisfied unless you are satisfied. We go above and beyond for each and every customer to ensure the best possible service. The steady flow of satisfied customers is what keeps us going.
When you hire our team of experts for your residential painting needs, you can expect the best. Cloud Mistri's stellar reputation has been built on providing unrivalled excellent service and superior results with our painting options. We use the most up-to-date painting technology and techniques to provide our clients with the highest quality painting service available for their home.
Cloud Mistri Painting Services Includes:
- Residential Painting Services
When completed by our experienced team, a fresh coat of paint on the exterior or interior of your home can make a significant difference. Whether you want to spruce up a worn-out exterior or give the rooms inside your home a facelift, our residential painting service will deliver the highest quality results for your home improvement project.
At Cloud Mistri, we believe that our clients come first, and we strive to provide the best service in our industry. Call us for a free quote on your next residential painting project if you're looking for a painting company that will complete high-quality painting services on time and within your budget.
- Commercial Painting Services
Old, worn paint or outdated colours can detract from your company's professionalism. Cloud Mistri's commercial painting experts can assist you in keeping your business looking great both inside and out to ensure you make a positive, long-lasting impression on your customers.
Our commercial painting services can make your business look its best, whether you own a retail storefront or a large, industrial warehouse. To achieve stunning, long-lasting results, we only use high-quality products in conjunction with cutting-edge commercial painting techniques.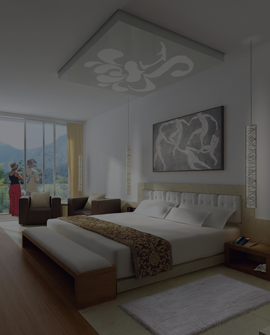 RESIDENTIAL
BUILDING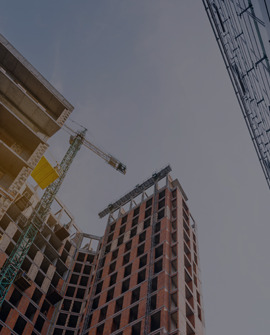 COMMERICIAL
BUILDING
What Makes Cloud Mistri Different?
Customer satisfaction is not just a catchphrase for us; it is the foundation of our entire business philosophy at Cloud Mistri. From valuing their time and budget to providing the highest level of quality in every project we complete, our customers come first. What sets us apart from the competition is our commitment to quality in our work and integrity in our interactions.
Our crew is the foundation of our commitment to quality. Our team members are meticulously trained to follow our exact processes, which have enabled us to excel in the painting industry. Every crew we send to complete a project includes an on-site foreman to oversee the process and ensure quality at all times.
What to Expect from the Cloud Mistri Painting Process
We guarantee our work and strive to always exceed our clients' expectations. We employ stringent standards at every stage of our process to ensure that our clients understand what to expect before, during, and after the project is completed.
Delivering excellent results to our customers on a consistent basis necessitates a high level of consistency. Whether we are painting a small room or completing a large-scale commercial project, our expert painting teams take a systematic approach to each job. This attention to detail, combined with superior products and techniques, enables us to meet and exceed the expectations of our clients.
When you hire us to handle your next painting project, here's what you can expect at each stage. Every precaution has been taken to ensure quality and safety.
The estimate is the first step in starting any painting project. When you contact us, we will set up a specific time to come and look at your project. We understand that you have a busy schedule, so our expert will arrive on time. They will conduct a walk-through of the job site and ask a series of questions to ensure they understand the results you are attempting to achieve.
When you've decided that Cloud Mistri is the best choice for your project, you can call to set up a start date. We strictly adhere to our schedule and deadlines; unless you require a project delay, we will begin on the agreed-upon date. We will typically collect a deposit when you book your project. If a colour consultation is required, it can be scheduled now. We will send you a confirmation/reminder by phone or email (your choice) about one week before the start date.
On the first day of your painting project, one of our crews will arrive at your home or business to begin preparing the site. Our teams typically arrive between 9:30 and 10:30 a.m. to begin the day's work. The supervisor will meet with you to go over the job specifications and answer any questions you may have. Our crews typically consist of a supervisor and one or two painters, who have all passed background, drug, and e-verify scans before being hired.
Our management team communicates with each crew on a daily basis about the status and progress of their projects. We hold our teams accountable for staying on schedule and maintaining the highest quality standards. We conduct on-site quality and performance checks on a regular basis to ensure that we maintain these high standards.
When the project is finished, the supervisor of your crew will conduct a final inspection with you before loading up our equipment. Before we sign off on the completed work and collect the final payment, we want to make sure you are completely satisfied. You will also receive a quality survey from our team, which we encourage our clients to complete in order to let us know of any areas where we can improve.
When the job is finished, all equipment, trash, and anything else brought to the site by our crew will be removed. You will be left with a beautifully painted interior or exterior that is free of any remnants of our crew.
All of our work is guaranteed, so if you have any concerns after the job is completed, please contact us. Depending on the type of project, we offer warranties of up to ten years. Our goal is to ensure that you are completely satisfied both at the end of the job and in the future.
REQUEST
A CALL BACK
Contact one of our most qualified civil engineers
Call 91-70045 03421

Our Client Review
Company provides great services.
Professional approach of there team. They are very responsive. They kept me updated with full details of work with photograph.I am 100% satisfied.
After deep research in the market and finally finding the best construction company in jamshedpur, Cloud Mistri are really Experts in understanding the client requirement and they provide multiple options. Which helped us to explore the options and select the best design. I would highly recommend Cloud Mistri and believe they are the best House construction company in jamshedpur.
Balraj Malhotra
2022-10-28
They are very professional. My Residential building planning and execution was done superbly. We are very much satisfied with their work. Outside elevation and interior design both have come out very nice.
Make the Best Choice – Choose Cloud Mistri